Our laboratories
PZK BRNO currently has four laboratories in total at its disposal. These laboratories focus mainly on testing permanent magnets and on testing products with permanent magnets.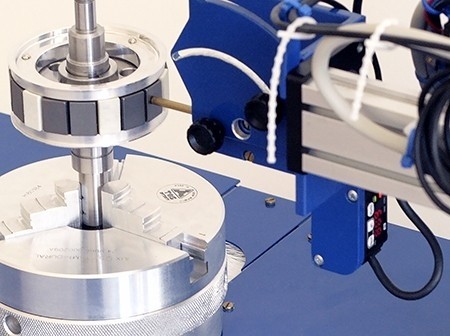 Accredited laboratory according to ISO 17025.
Operations laboratory designed for magnetizing and complex verification of the parameters of all magnet supplies before they are sent to customers.
Laboratory for special tests equipped for testing non-standard shaped magnets at temperatures ranging from -40⁰C to + 220⁰C, measuring the torque of the magnetic coupling, testing the forces of magnetic attraction and repulsion, measuring the magnetic field on surfaces of magnets and on surfaces of rotors with permanent magnets, measuring the corrosion resistance in a salt spray chamber, measuring the mechanical properties of magnets, measuring the strength of the bonded joints of magnets, measuring the characteristics of the resistance of thermal sensors.
Laboratory in the city of Ningbo (China), where our Chinese representatives, who were trained in PZK BRNO, perform control tests of the basic parameters of the produced magnets before they are sent to Brno. The laboratory is equipped for measuring the magnetic parameters, corrosion resistance test (HAST), and temperature stability test.
For more information concerning testing please contact our specialist.