Manufacturing
The main activity of the manufacturing department is assembly of groups and subgroups of various pieces of machinery for any industry. Other activities of this department include applications with permanent magnets, such as magnetic couplings, rotors with magnets, magnet ways for linear systems, magnetic separators and designs of electric motors including provision of manufacturing. At the workplace, there are qualified workers engaged having experience in assembly of various equipment. Our main customers include the firms from the Western Europe (Germany, Switzerland, Austria, Great Britain, ...)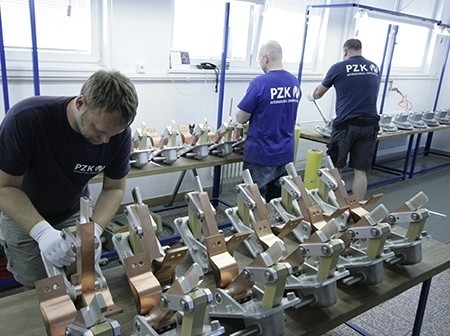 As the workplace is not equipped with handling equipment, the weight of an assembly group or subgroup should not exceed 75 kg. Thanks to excellent knowledge of the Czech and the Slovak market, we also offer the possibility of providing deliveries of individual parts manufactured using various technologies. The main advantage of cooperation with us is a decrease in the portfolio of suppliers and a decrease of costs for storage areas. Within the framework of cooperation, we prepare all the technical documentation, design and manufacture necessary tools and jigs, and provide all materials for realisation of manufacturing.
Benefits of cooperation:
Decrease in portfolio of suppliers
Decrease of costs for storage areas
Assistance in development of new products
Flexible prototyping
Contact our specialist for more information.